BIO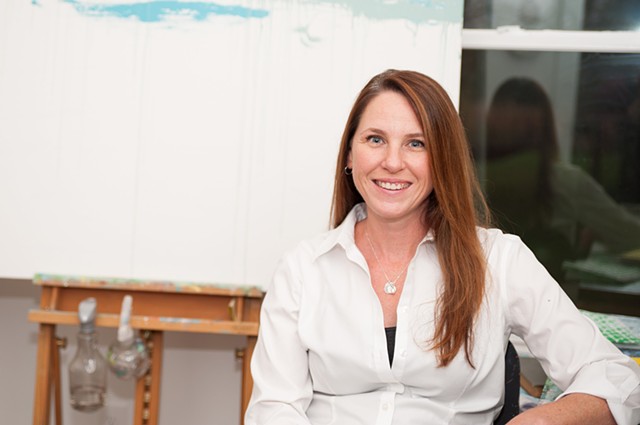 Tracy Yarbrough
Artist


Creating art that is colorful and expressive, I hope to share some happiness with the viewer. I have fun painting and I want it that to come across in my artwork. I have been inspired by the landscape near my home and the beach. My paintings give me a sense of peace and positivity. I strive for my art to be a bright spot in someone's day.
Using acrylics and sometimes collage, I layer texture, color and line intuitively to create my paintings. I like to use color in an expressive way. I often paint over old paintings to create something entirely new. I use palette knives, brushes, collage papers and drips of paint to layer my canvases. The layers of collage, texture and paint underneath my paintings are similar to ourselves, there are many layers and some secrets are hidden.
My interest in art started in 1st grade when I won 1st place in a school-wide art/ecology poster contest and had a teacher that let me be creative.
I attended Middle Tennessee State University and earned a degree in Art Education. I taught elementary and middle school Art for 10 years before exploring my own artwork. As an art teacher, I value the process over the product and think art is a great outlet for personal expression.
As an Air Force "brat" growing up, I had the opportunity to live many places. I now live in Murfreesboro, Tennessee with my husband and two daughters that I share my art studio with.